Hoppy Easter, Everyone!!!
I hope you are all enjoying the Easter holiday with your family, friends and/or loved ones and have found all the hidden Easter eggs from the Easter Bunny! ;)
Art on the walls outside the exhibit.
Colorful art on the walls outside the exhibit.
Fun NYC art on the walls outside the exhibit.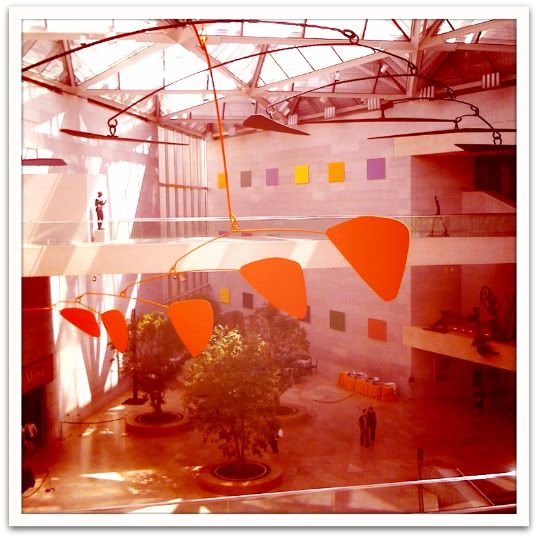 Giant mobil that rotates with air movement hanging from the center of the museum.
The fun moving walkways with lots of lights that look like stars that dance in crazy formations.
Archways towards the large museum gift shop.
Columns outside the entrance to the National Gallery of Art in DC.
Food truck outside where we got a couple snacks and refreshing drinks after the exhibit.
This post was just for fun, and I'll be back tomorrow with a Look 4 Less to mark the start of the Royal Wedding week!
Enjoy the rest of your weekend, and thank you for coming on my little hipstamatic adventure with me!